News
New Articles

Mark your calendars for the annual Fall Litter Sweep! Volunteers are invited to meet at 8:00 a.m. at Town Hall on Saturday, September 21, 2019. Trash bags, gloves, and safety vests will be provided. There will be two drawings for the most unusual piece of trash collected. Coffee and donuts will be served. Come help keep Weddington beautiful! Call Town Hall with any questions 704-846-2709. Community and School groups are welcome!
Catch up on all the latest Weddington news here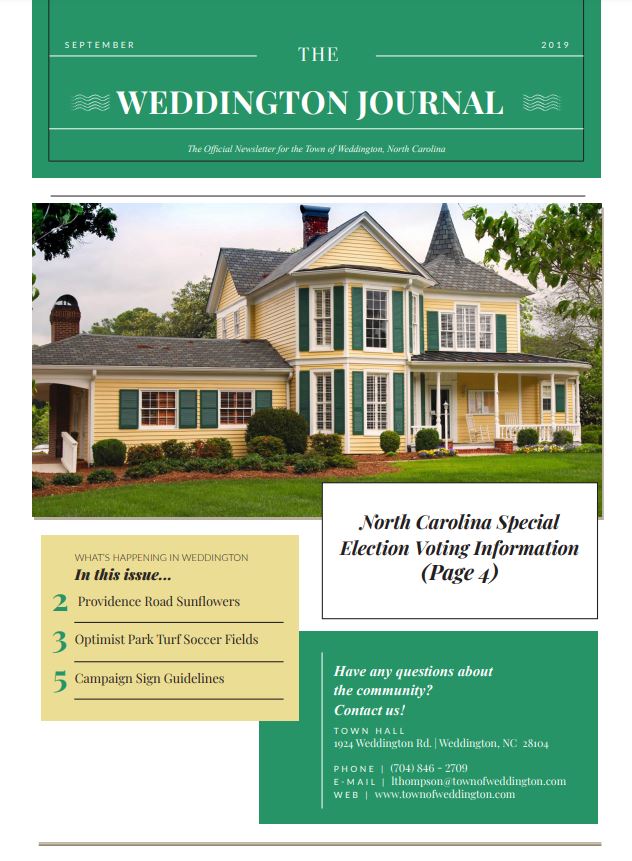 The NC Department of Transportation has released a final draft of the 2020-2029 State Transportation Improvement Plan (STIP). It includes more than 1,700 projects across all transportation modes and in all 100 counties. Weddington has a few projects on the proposed STIP: Tilley Morris Round-about construction in 2020, NC 16 widening in 2022, and Rea Road Extention in 2024. For more information, read the press release here.