About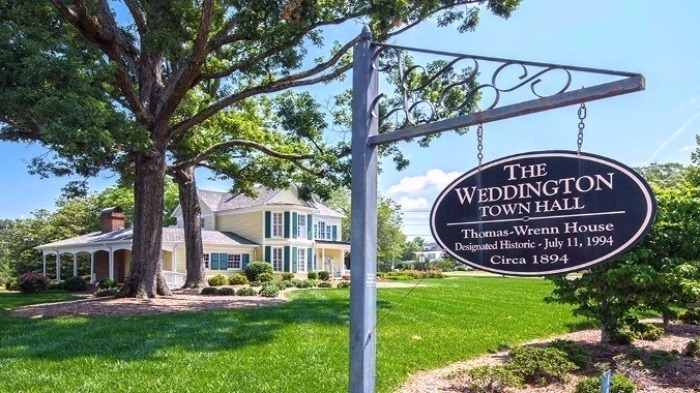 The Town of Weddington is located in the northwestern corner of Union County, NC approximately 15 miles southeast of the City of Charlotte and 14 miles northwest of downtown Monroe. The Town encompasses approximately 17 square miles or roughly 11,000 acres. The Town's population as of the latest US Census is 9,924 residents.
The Town consists almost entirely of single-family homes on lots of one acre or more. The Town's only commercial area is located in the vicinity of NC 16 and NC 84 and is referred to as the Town Center. Only 27 of the approximately 11,000 acres within Weddington are commercially zoned. Weddington Corners Shopping Center is located at the corner of Providence and Weddington Roads. The Town Hall is located in this area in a locally designated historic home built in 1894.
The Town tax rate is 4.5 cents per $100 valuation. Taxes are used in large part to fund public safety. The Town has a contractual agreement with the Union County Sheriff's office for three police officers assigned specifically to Weddington for additional coverage to that provided by the County. The Town also has a contract with the Wesley Chapel VFD for fire and emergency services to the Town. Residents also pay taxes to Union County. To receive tax information/rates for Union County call 704-283-3500.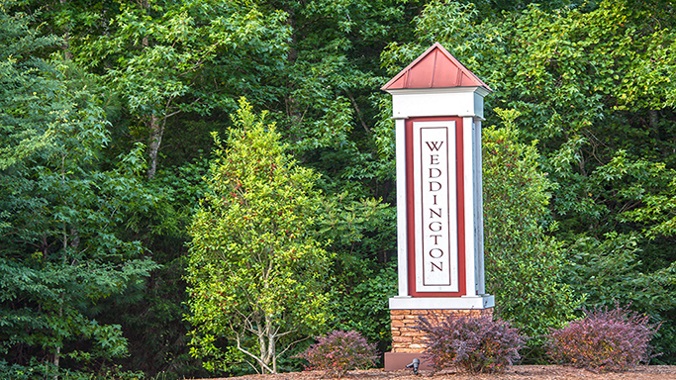 The form of government is Mayor and Council. Council meetings are held on the 2nd Monday night of each month in the Town Hall at 7:00 p.m.

Planning for the Town is provided via a Zoning Administrator/Planner and a 7-member advisory Planning Board. Planning Board meetings are on the 4th Monday of each month at 7:00 p.m. at the Town Hall.
Town Hall hours are from 9:00 a.m. to 1:00 p.m. Monday, Wednesday, and Friday. Town Staff is available Monday through Friday, by appointment. Town Hall is located at 1924 Weddington Road.